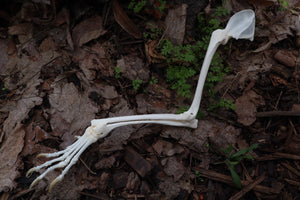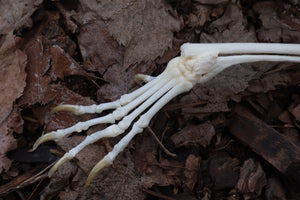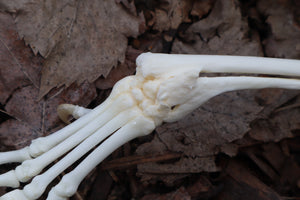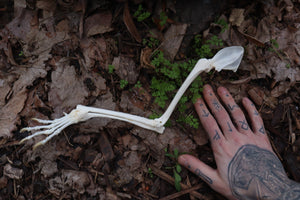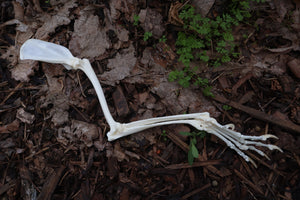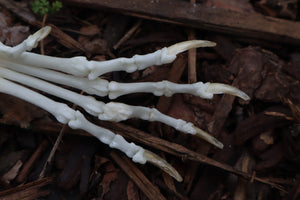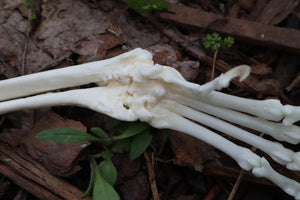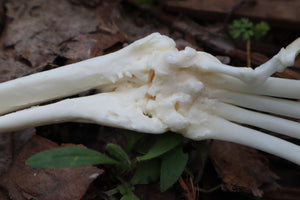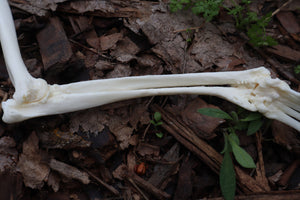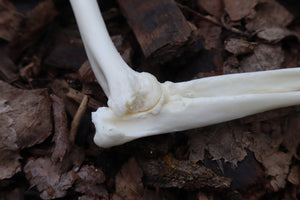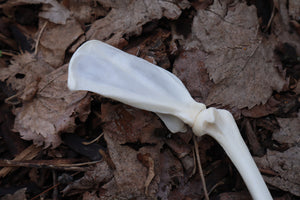 Pathological Red Fox Arm Articulation
Pathological Red Fox Arm Articulation for sale! This listing is for the Pathological Red Fox Arm Articulation pictured. This front left Red Fox paw has been fully processed, traditionally articulated, wired, and glued in our studio from start to finish! Please refer to the photos! The Articulation measures 15.5'' long and has some extremely interesting pathology present. All of the carpals and the radius and ulna are fused into one solid bone and there are a series of the bone growths throughout the arm. This appears to have occurred due to trauma such as a bone fracture or break, when the injury healed the bone regrew and fused! Although the presence of the other bone growths on the humerus are puzzling and may suggest not only a traumatic case of pathology but also an illness of some sort and/or signs of age.
 This is a real Red Fox Arm, we do not sell replicas.