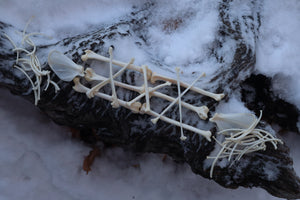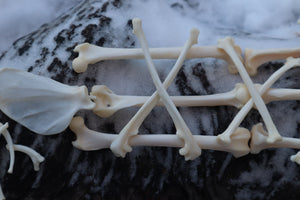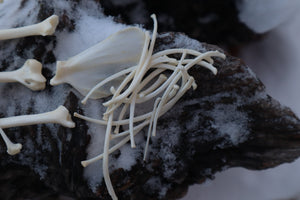 Pine Marten Bone Lot
Pine Marten Bone Lot for sale! You will receive the Pine Marten Bone Lot pictured. All of the bones included have been processed in our studio from start to finish. This lot contains bones from a single Pine Marten. This lot includes 2 Femur, 2 Tibia, 2 Fibula, 2 Humerus, 2 Radius, 2 Ulna, 28 Rib Bones, and 2 Scapula, one of which is pathological. This is a total of 42 bones. Perfect for crafts and jewelry materials! Please refer to photos. 
These are real bones, we do not sell replicas.