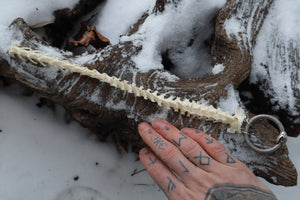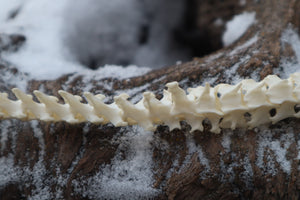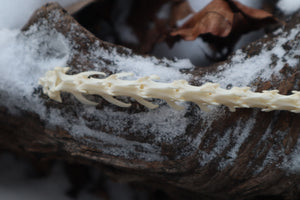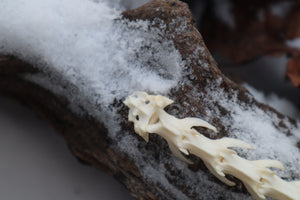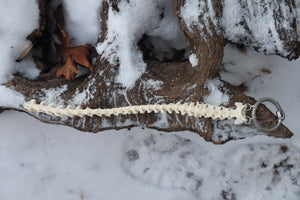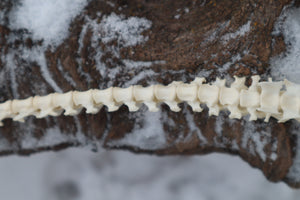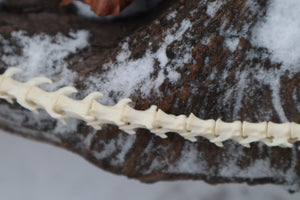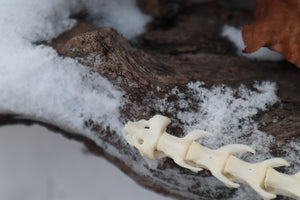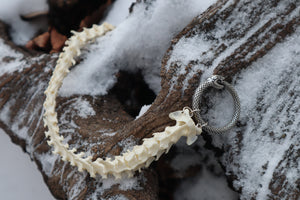 Pine Marten Spinal Column Articulation
Pine Marten Spinal Column Articulation for sale! You will receive the Pine Marten Spinal Column Articulation with Ouroboros Ring pictured! This articulation was created using a real Pine Marten Spinal Column from Atlas to Sacrum that has been processed from start to finish in our studio. The Spine has been hand drilled and articulated in order to flow naturally much like medical spinal column preparations! Above the atlas is a solid ornate silver colored brass Jörmungandr/Ouroboros Display ring. This fluid articulation is designed to be displayed as is hanging on the wall or lying down on your altar! The Spinal Column measures 13.5'' long. Please note, there is a small amount of damage to the bottom of the sacrum, this is shown in the photos and reflected in the price.
These are real bones, we do not sell replicas.