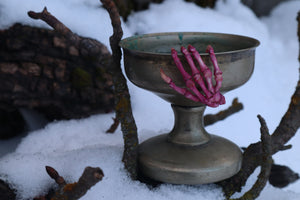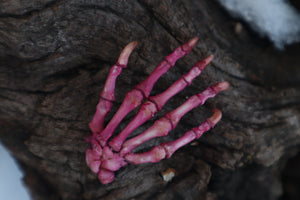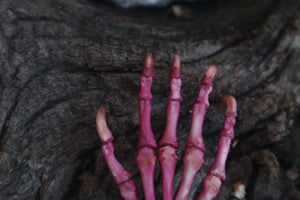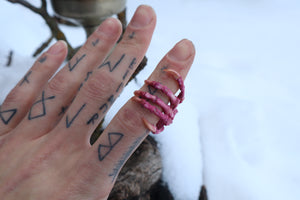 Poseable Opossum Paw Articulation - Naturally Stained
Naturally Stained Poseable Opossum Paw Articulation for sale! This listing is for the freestanding Naturally Stained Poseable Opossum Paw Articulation pictured. This front right Opossum hand has been fully processed, naturally stained, and traditionally articulated, wired and glued in our studio from start to finish! All of the hardware used is solid filled silver. The paw has been stained with a homemade dye created using Moon Water brought forth and blessed under the January Wolf Moon and other natural ingredients. This articulation has been designed to be posable! Each phalange can move independently of each other and bend back and forth at the joints allowing it to grip onto certain objects and make different poses. Please refer to the photos! The Articulation measures 2" long and 1" wide.
 This is a real Opossum Paw, we do not sell replicas.