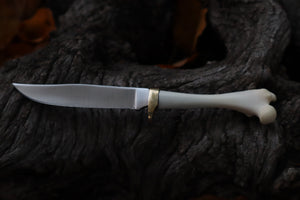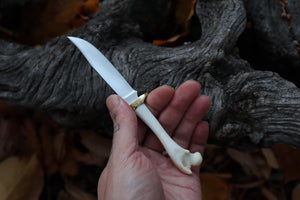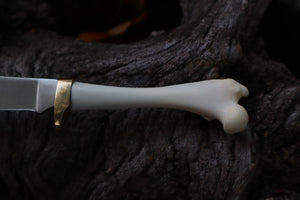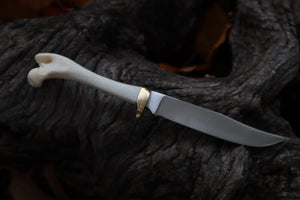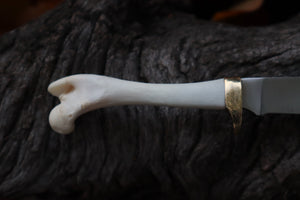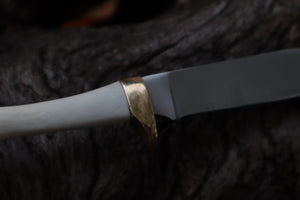 Reserved for Jules - Raccoon Femur Knife
Raccoon Femur knife for sale! This listing is for the real handmade Raccoon Femur Knife pictured! This knife has a real professionally processed hand carved Raccoon Femur for a handle, a sharpened solid stainless steel blade, and a solid brass bolster. Details of the different sections of the knife are below in the photos! The knife measures 6.75'' Long with a 3.5'' blade! If you have any questions please message us!
This is a real Raccoon Femur, we do not sell replicas.
If you would like a custom leather sheath for an additional fee of $60 + depending on options please get in touch and we can discuss details!