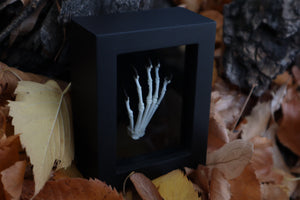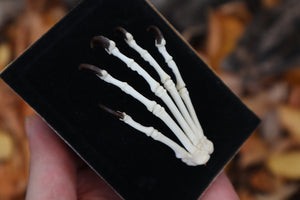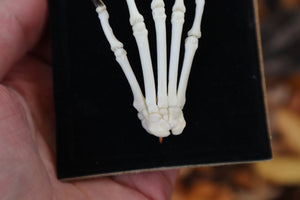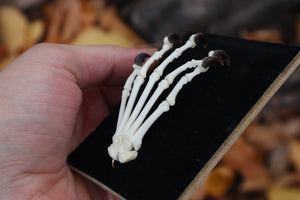 Raccoon Paw Articulation
Raccoon Paw Articulation for sale! This listing is for the Raccoon Paw Articulation in the black shadow box pictured. This front right Raccoon paw has been fully processed, traditionally articulated, wired and glued in our studio from start to finish! The paw is removable and rests on a brass wire connected to a wood and glass shadow box.  Please refer to the photos! The Articulation measures 6.75'' long and 4.25'' wide.
Please note there are a few minor small scuffs and scratches present on the shadow box, these do not effect the quality of the display, however they are visible on inspection. The shadow box can be displayed as is on a shelf or hung on the wall.
 This is a real Raccoon Paw, we do not sell replicas.