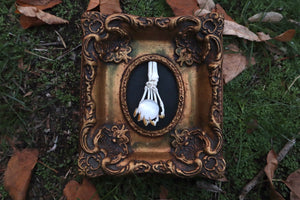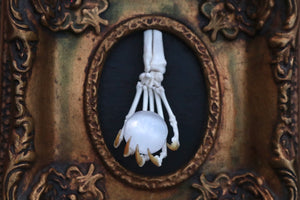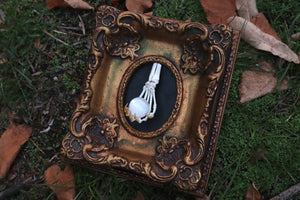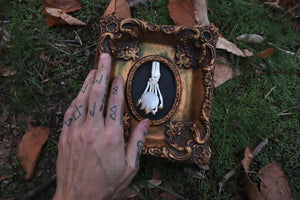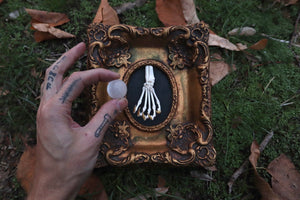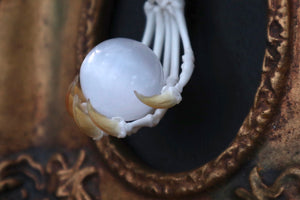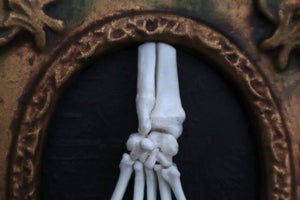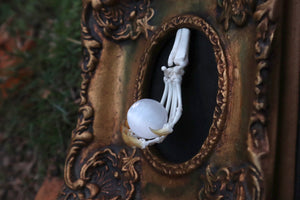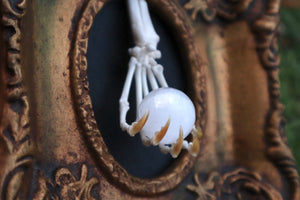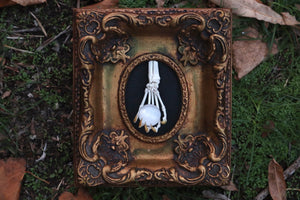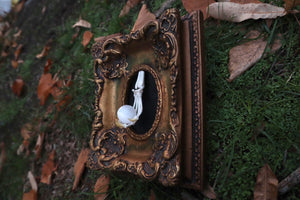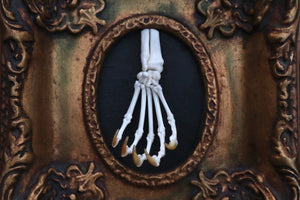 Raccoon Paw Articulation with Crystal Ball
Raccoon Paw Articulation with Crystal Ball for sale! This listing is for the Raccoon Paw Articulation sculpture pictured. This front Raccoon hand has been fully processed, traditionally articulated, wired, and glued in our studio! This paw has been permanently set into the ornate vintage plaster and wood frame pictured. The paw has been posed so it can hold the free standing and removeable selenite crystal ball pictured! This is a wall hanging piece in which the crystal ball balances in the grip of the Raccoon's paw when suspended. Please refer to the photos! The entire piece measures 8" tall and 7" wide and 1.75" deep.
 This is a real Raccoon Paw, we do not sell replicas.