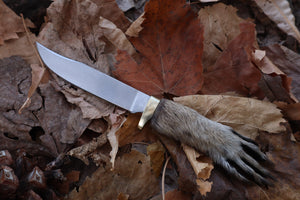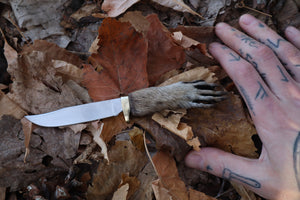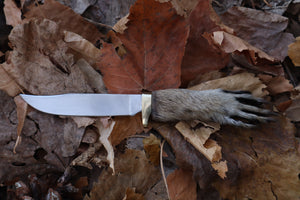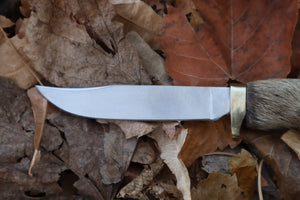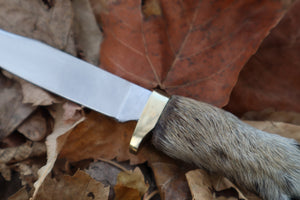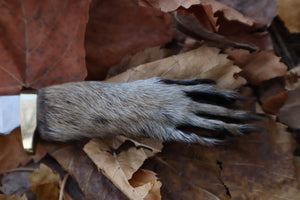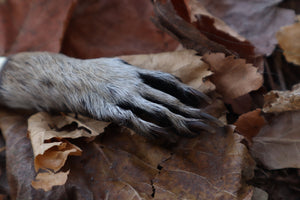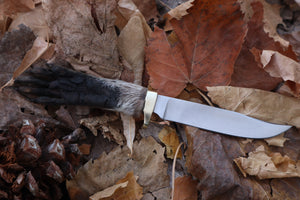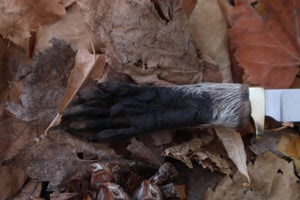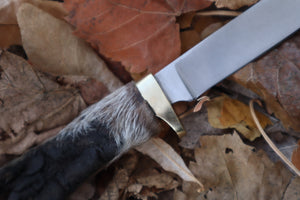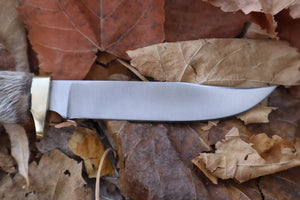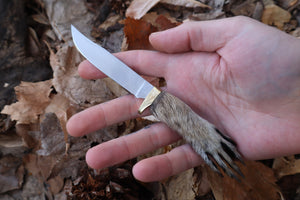 Reserved for Isabel - Raccoon Paw Knife
Raccoon Paw Knife for sale! This listing is for the real one of a kind handmade Raccoon Paw knife which features a professionally dry preserved Front Right Raccoon Paw as a handle, a solid brass bolster, and a sharpened solid stainless steel blade pictured.  Details of the different sections of the knife are below in the photos! The knife is 7'' Long with a 3.5'' blade! If you have any questions please message us!
If you would like to order a handmade leather sheath you can do so by emailing us, DMing us on instagram, or including "I would like to purchase a sheath" in your order notes! Our handmade sheaths are made right here in our studio and take 1-2 months to craft, they include multiple different customizable options and prices vary depending on your choices.