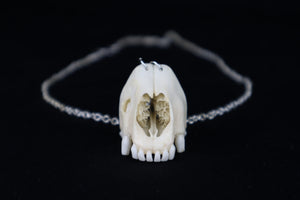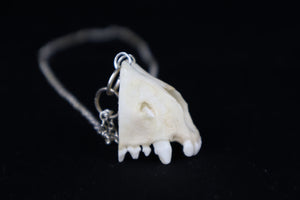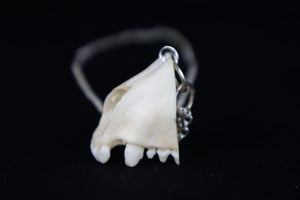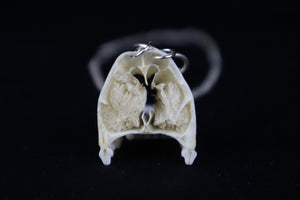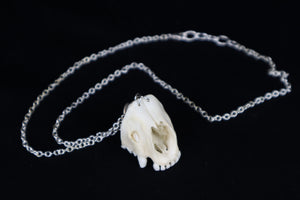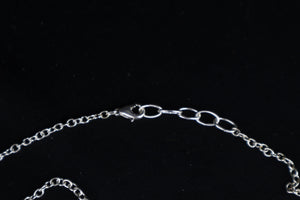 Raccoon Snout Necklace
Raccoon Snout Necklace for sale! You will receive the handmade real partial Raccoon Skull necklace pictured! This necklace has been created using a real hand carved Partial Raccoon Skull/snout that has been processed and finished/reinforced in archival quality resin and a lovely 18'' Silver Plated Brass chain with all Silver Plated Brass hardware. This snout comes from a Raccoon Skull that we processed in our studio from start to finish. This particular Raccoon has some very interesting dental pathology, they suffered from a rather extreme tooth abscess above the right canine which eroded the bone to the point of being able to see the root through the skull. The pendant measures 1" Long 1" Wide and 1" Tall.
This is a real skull, we do not sell replicas.