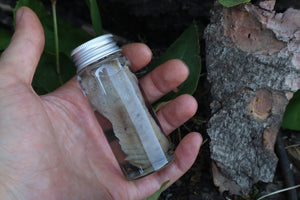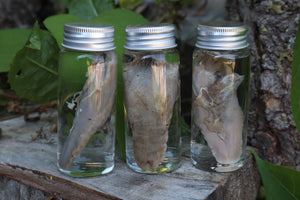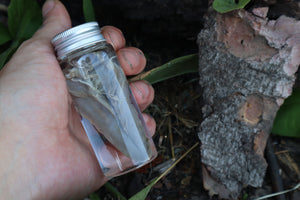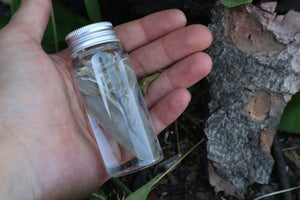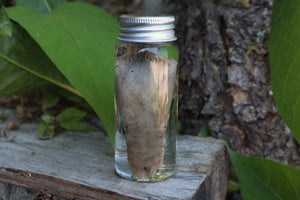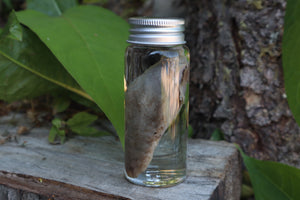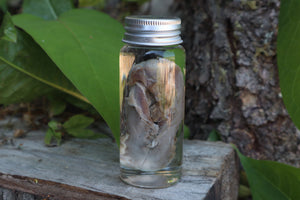 Raccoon Tongue Wet Specimen
Raccoon Tongue wet specimen for sale! This listing is for one of the wet preserved Raccoon Tongue pictured. You will receive a random tongue unless specified via a private request. This Raccoon Tongue has been preserved using formalin and is stored in an airtight jar containing 70% isopropyl alcohol. The jar measures 3.75" Tall. 
The specimen will be shipped to you WITHOUT liquid, and the specimen will be vacuum sealed for extra protection! If you have any questions feel free to message us! Free gifts with every purchase no minimum, no limit!