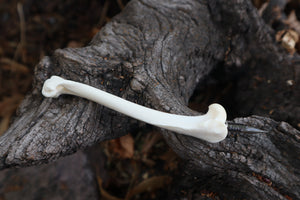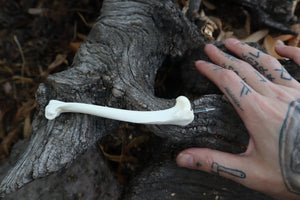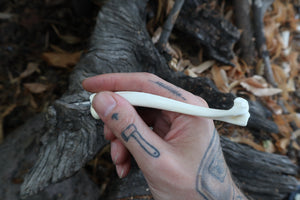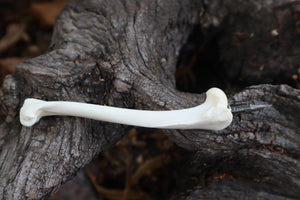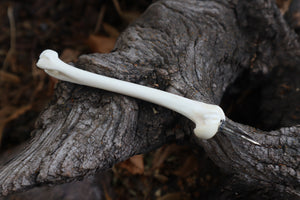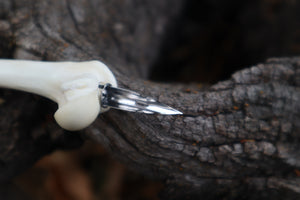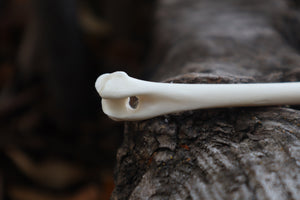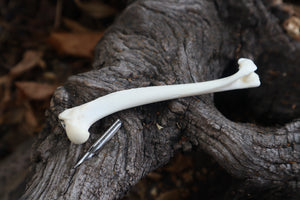 Red Fox Bone Calligraphy Pen
Real Bone Calligraphy Pen for Sale! This listing is for a Red Fox Humerus Calligraphy Pen with a Nikki G pointed nib pictured. The pen has been hand carved and is equipped with hardware that allows for the nibs to be changed out for other similarly sized calligraphy/art pen nibs. The pen measures 5" long. 
This is a real Red Fox bone, we do not sell replicas.