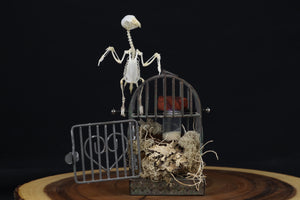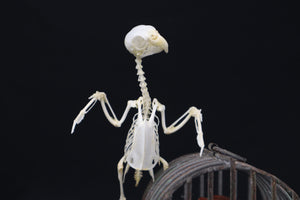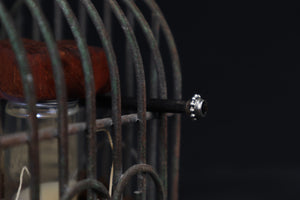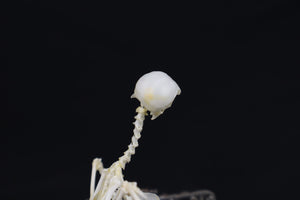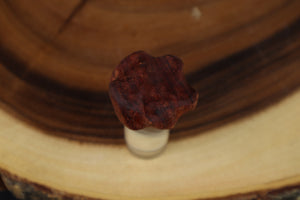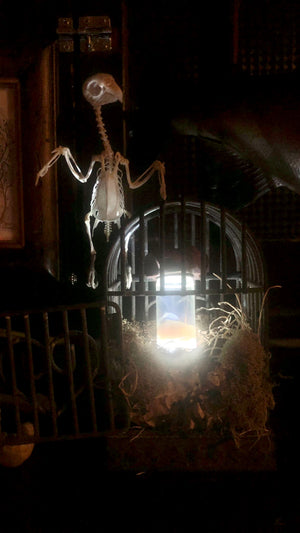 Reserved For Amanda - Boundless - Articulated Budgerigar Sculpture Payment Plan 3 of 4
Payment plan part 3 of 4! This payment plan is split into 4 payments over 4 months, each $106.25 for a total of $425! Boundless - Articulated Budgerigar Sculpture for sale! This listing is for the real Budgerigar Articulation sculpture pictured. This Budgerigar was sent to us after it had passed away from natural causes at a wildlife reserve. After the necropsy and speaking to others/doing research we have come to the assumed conclusion that this bird most likely died from a condition called a retained egg or being "eggbound". This can happen to birds such as chickens when the egg develops inside the mother, but the mother is unable to lay which often ends in fatality if untreated. This sculpture features the fully articulated mother Parakeet perched on top of a hand carved wooden perch with ornate metal adornments on either end. This perch rests on a solid metal intricate Bird Cage with hearts on all sides! Inside the birdcage is a faux nest adorned with real dry preserved moss that features 3 battery powered, low heat, plant leds. On top of this led lit nest sits the wet preserved egg that possibly caused the fatality inside a small jar with a hand carved air tight orange agate wooden lid. We will be including extra bedding for the nest and extra LEDS! This entire sculpture has been created with shipping in mind and all parts are removeable and made to assemble. There are some slight natural stains which are visible in the photos, including a small blood bruise on the skull which did not fully whiten. Please refer to the photos! This articulation sculpture measures 8.5" tall and 6" wide and will take 1-5 days to ship due to the fragility and special packing requirements. 
This is a real Budgerigar Skeleton cleaned and articulated by us in our shop. We do not sell replicas.  
If you are interested in a payment plan feel free to send us an email or send us a DM on instagram @freyjas.forest