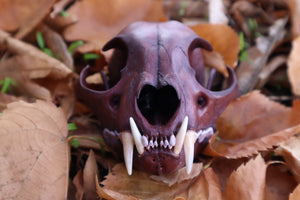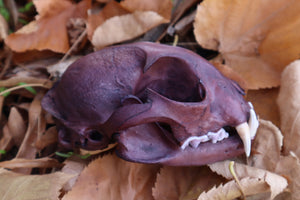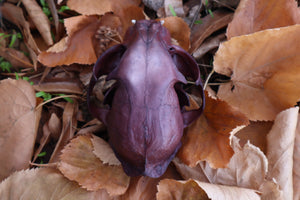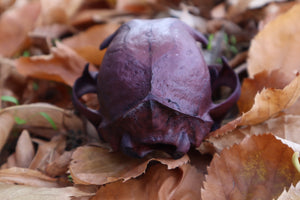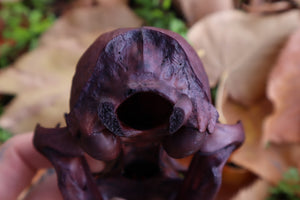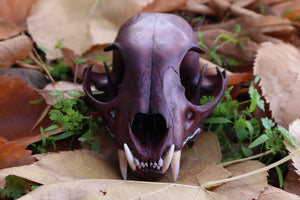 Reserved for Kristina - Naturally Stained Alaskan Lynx Skull
Reserved for Kristina Naturally Stained Alaskan Lynx Skull for sale! This listing is for the real naturally stained Alaskan Lynx Skull pictured. This Lynx  skull has been processed from start to finish in our studio and has been stained with a homemade dye that consists of moon water blessed and brought forth under the 2021 October Hunters moon and other natural ingredients! Please Note, this skull has lightly damaged turbinates and a small amount of damage to the base of the skull. While not immediately visible on display they are visible on inspection! 
This is a real skull, we do not sell replicas.