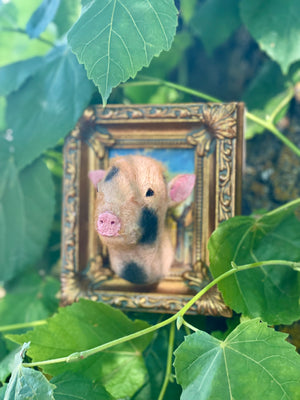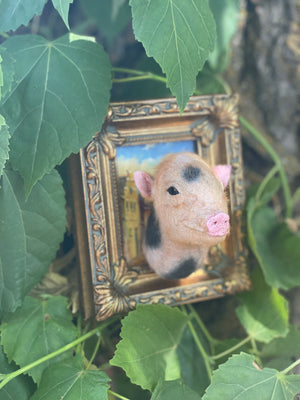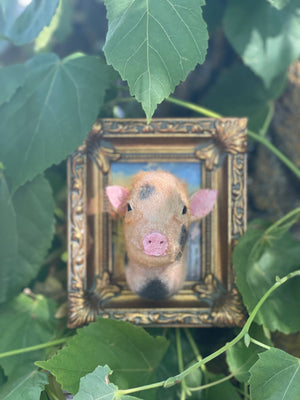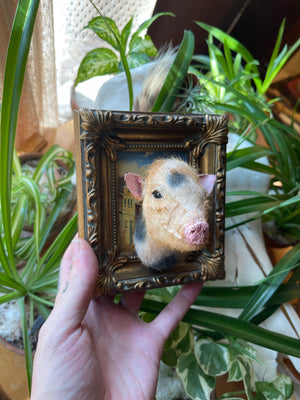 Reserved for Melissa - Framed Taxidermy Piglet
Reserved for Melissa - Framed Taxidermy Piglet For Sale! You will receive the Framed Piglet Taxidermy pictured! This is a custom made taxidermy Piglet head which was precessed and mounted in our studio from start to finish! This is traditional taxidermy which means it is mounted over a hard form that was sculpted from the raw skull of the Piglet!
Please Note, this Piglet was sent to us after passing away on a farm from natural causes. We do not harm animals for our work.
The Piglet Head has been mounted into a vintage wood frame with a small painting as a background. The frame is designed to hang on the wall, however it can also be leaned up against a wall on an altar for display!
please refer to the photos! If you have a question or would like to see photos of specific details please send us a message!