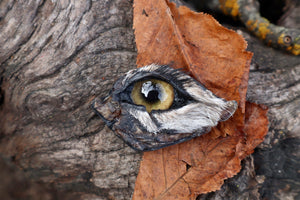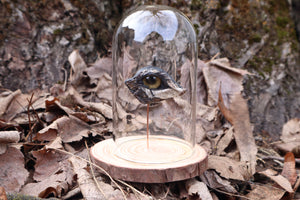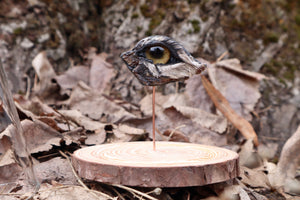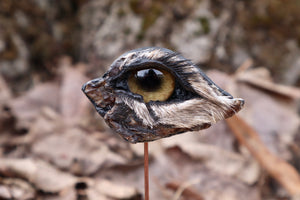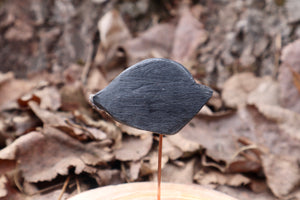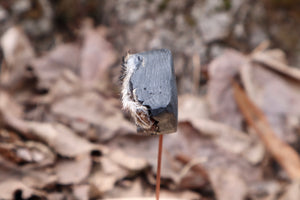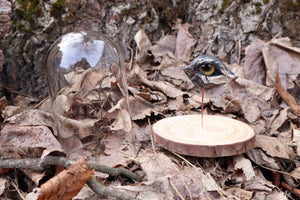 Reserved for Remi - Dry Preserved Gray Wolf Eye
Reserved for Remi! This listing is for one real Dry Preserved Gray Wolf Eye in a Glass Dome! 
This eye has been created using real Gray Wolf Eye skin and flesh that was professionally dry preserved and mounted over a hand made form with a Taxidermy Quality Acrylic Gray Wolf EyeBall set in the middle. If you look closely you can see (and feel) their beautiful long eyelashes! The sculpture was then sanded to shape and painted and finished with an archival quality resin! The sculpture is completely removable from the base and wire so it can be displayed however you'd like! Currently we have it mounted inside a hand carved live edge pine base with a brass display wire.
Please know your state laws when purchasing Gray Wolf Parts.