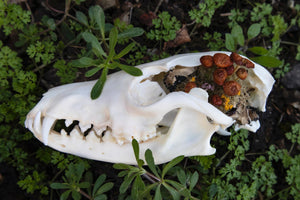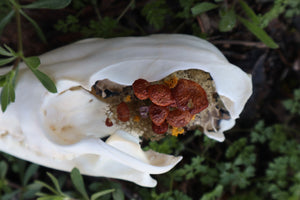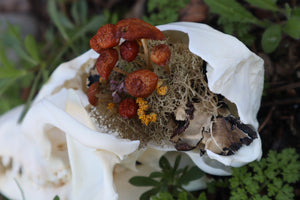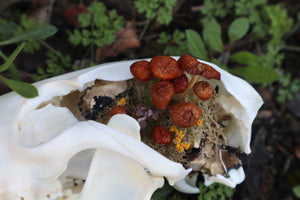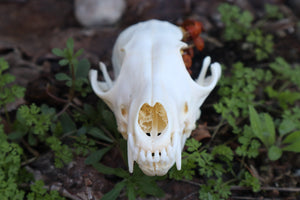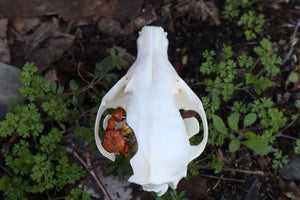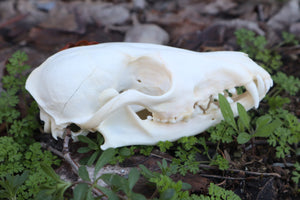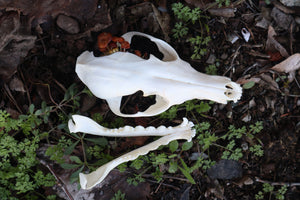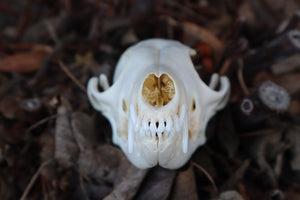 Reserved for Skye - Red Fox Mushroom Skullpture
Reserved for Skye - Red Fox Mushroom Skullpture For sale!
this Skullpture has been created using a Real Red Fox skull that has been processed and hand carved from start to finish right here in our studio!! Inside the skull lies a tranquil scene of of real dry preserved mushrooms, moss, and yellow/purple yarrow!!! All of which is remove-able for safe shipping and has been coated in an archival quality resin for protection! Please pay attention to the photos, this skull has slightly damaged turbinates, a cracked and repaired front incisor, and a small fracture on the right side of the skull! I like to consider these little skullptures as a part of our "as above, so below" series. Focusing on the cycle of life, death, and regrowth. I think there is a universal reason why mushrooms, flowers, and bones create such a striking and beautiful image!
This is a real skull, we do not sell replicas.