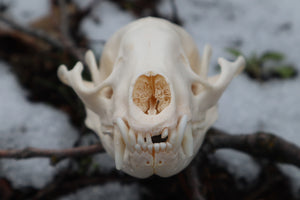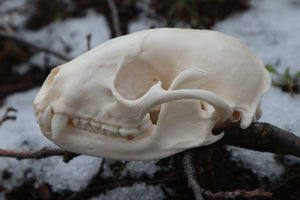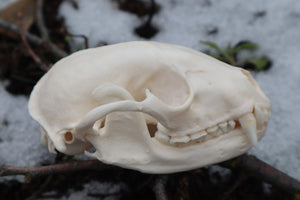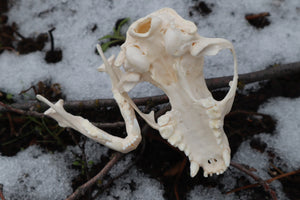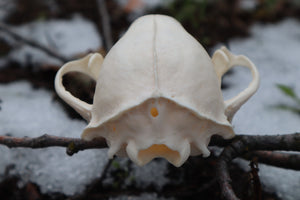 Reserved for Tori - Geriatric Raccoon Skull
Reserved for Tori - Real Geriatric Raccoon Skull for sale! No missing teeth(other than naturally missing). There is some very interesting pathology present throughout the skull, specifically dental pathology. Please refer to the photos! This skull shows many signs of old age including naturally lost and healed over teeth. 
All of our skulls are real animal skulls and we do not sell any replicas. We clean all of the skulls ourselves.