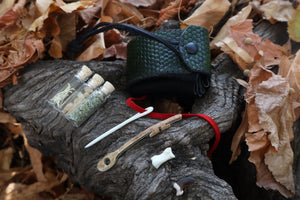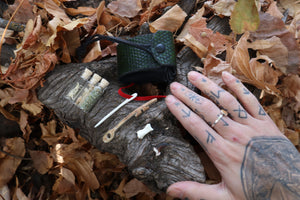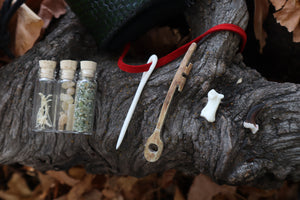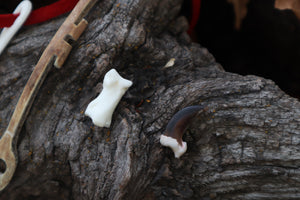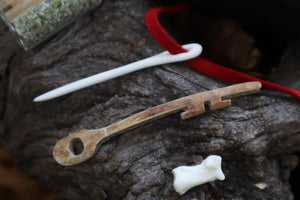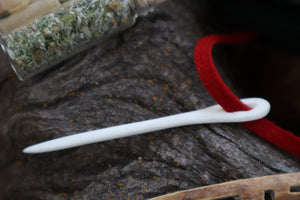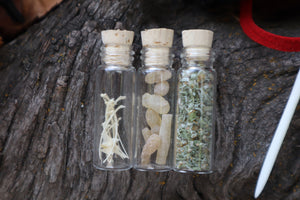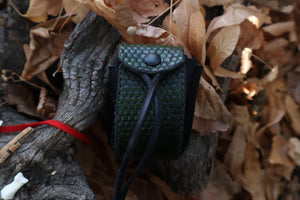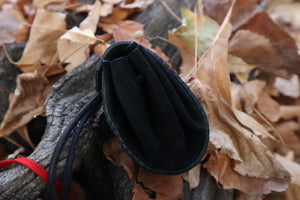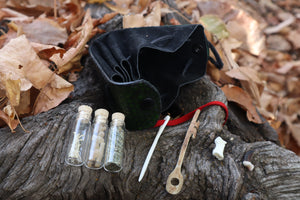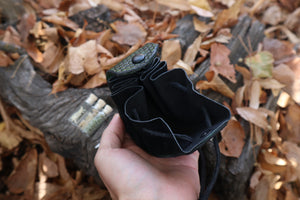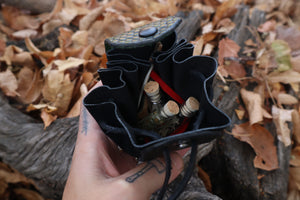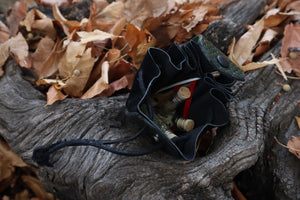 Satchel of The Four Ways
Satchel of The Four Ways for sale! This listing is for the handmade leather satchel and contents pictured. Dedicated to The Golden Crowned Lover of Solitude, our Dark Goddess Hekate! This set includes a Coyote Claw, a Wolf Toe Bone, a hand carved Great Pyrenees Rib Bone Skeleton Key, a hand carved Wolf bone sewing needle with scarlet red leather thread, a jar of Rattlesnake bones, a jar filled with dried wormwood from our garden, and a jar filled with Frankincense tears! The wormwood and frankincense serving as the perfect base for a sacred Hekate incense, adding or replacing as you see fit. The leather bag, bones, and bone carvings have all been processed and/or crafted in our studio from start to finish. The Pouch measures approximately 3.5" tall by 2" wide.
Please note, the Wolf parts have been sourced from Northern Rocky Mountain Timber Wolves, the Northern Rocky Mountain Timber Wolf is a subspecies of the Gray Wolf located in the Northern Rocky Mountain range. This is not an ESA-listed sub-species and is legal to sell and posses. Idaho Fish and Game Mortality Reports available on request. 
These are real Wolf parts and leather, we do not sell replicas. 
Please know your state laws before buying Wolf parts! If you have any questions feel free to send us a DM or email!