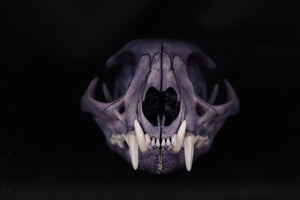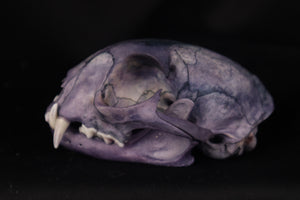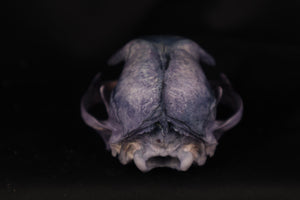 Protection Stained Bobcat Skull
Naturally Stained Bobcat Skull For Sale! You will receive the real Protection stained Bobcat Skull pictured. The stain is a homemade sage infused natural stain that contains blackberries, blueberries, and raspberries. There are no missing teeth! Please refer to photos. The skull length is 4.75'' the width is 3'' and the height is 2''. Please message us with any questions! 
All of our skulls are real animal skulls and we do not sell any replicas. We clean all of the skulls ourselves.