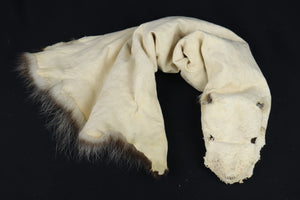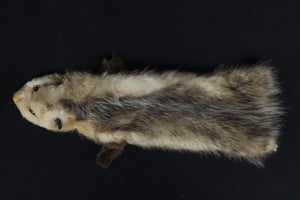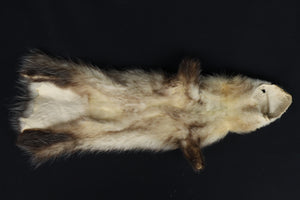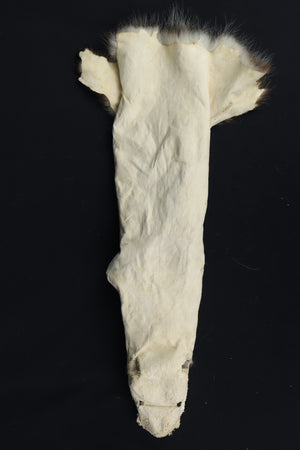 Soft Tanned Opossum Wallhanger
Soft Tanned Opossum Wallhanger for sale! You will receive the Real Opossum Pelt pictured. This Opossum pelt was dry tanned and the leather is very flexible and soft. Any holes large enough to be sewn have been, please refer to the photos! The tail is not attached to this pelt. This is reflected in the price! This pelt measures 24" long by 9" wide. All measurements taken at the longest point!
This pelt was tanned by us in our studio, start to finish.