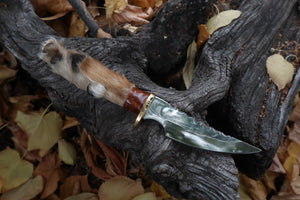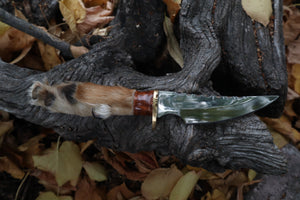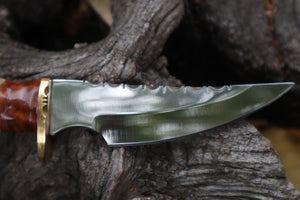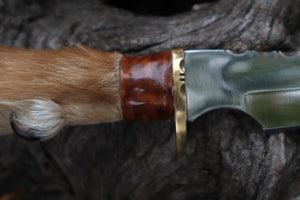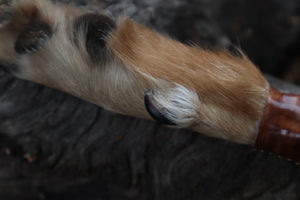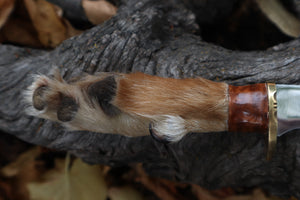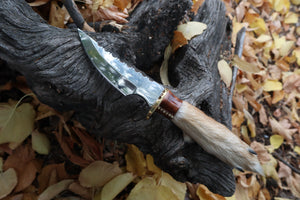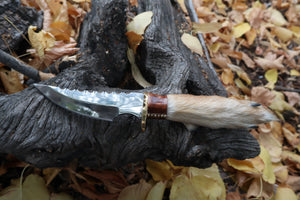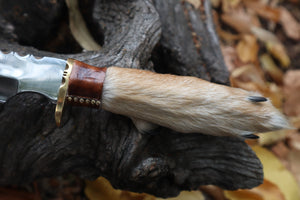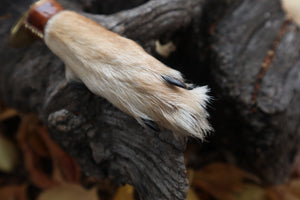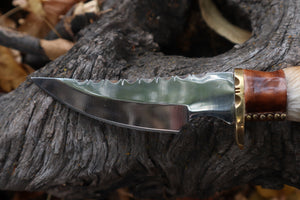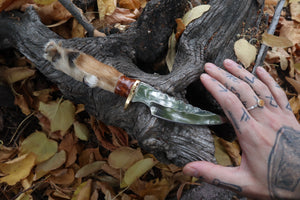 Sorceror's Coyote Paw Knife
Sorceror's Coyote Paw Knife for sale! This listing is for the real Coyote Paw knife pictured.
A truly magical one of a kind blade featuring a real dry preserved Polydactyl back Coyote paw (with an extra toe), a hand wrapped leather handle with brass nails, a solid brass bolster, and a sharp mirror finish stainless steel blade! Normally Coyote's only have a dew claw present on their front paw however this Coyote had dew claws on both front and both back paws! The condition of having an additional finger or toe is often called Polydactyly. Please note, there is a small scratch on the finish from processing that is visible in the photos. The knife includes a free leather sheath. The knife measures 10.75" Long and 1.75" Wide
This is a real Coyote Paw, we do not sell replicas. 
If you have any questions please message us!