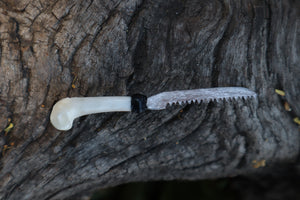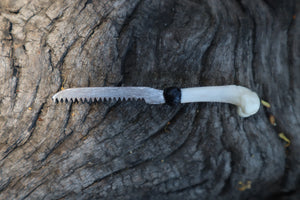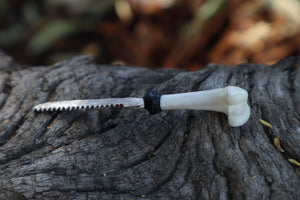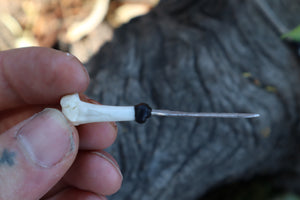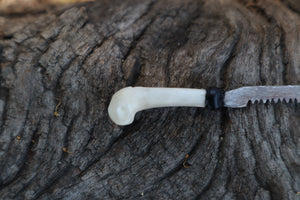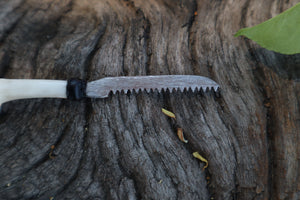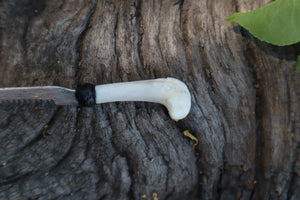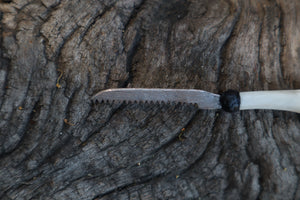 Eastern Gray Squirrel Femur Knife
Eastern Gray Squirrel Femur Knife for sale! This listing is for the real handmade Squirrel Femur Knife pictured! This knife has a real professionally processed Squirrel Femur for a handle, a sharpened stainless steel full tang blade, and a cloth and black beeswax bolster. This is not a toy! It is a slightly sharp and pointy knife that can either be displayed or used.  Details of the different sections of the knife are below in the photos! The knife measures 2'' Long and .25'' wide! If you have any questions please message us! Please note, there is a small amount of surface damage to the femur which is visible in the photos.
This is a real Eastern Gray Squirrel Femur, we do not sell replicas.