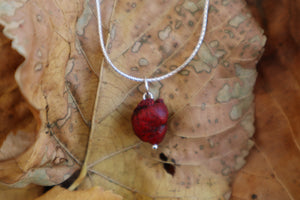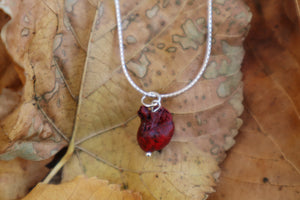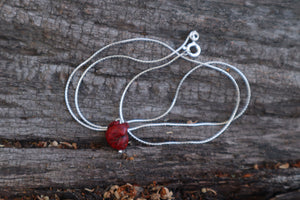 Stillborn Chihuahua Heart Necklace - .925 Silver
Solid filled .925 Sterling Silver Stillborn Chihuahua Heart Necklace For sale! You will receive the real Stillborn Chihuahua Heart Necklace necklace pictured. This Stillborn Chihuahua Heart has been professionally dry preserved, hand painted, and is sealed with archival quality resin. All of the hardware including the d-rings and chain is solid filled .925 Sterling Silver. The heart measure .5'' long and the solid silver Box Chain measures 18''long! This Chihuahua was sent to us after it was unfortunately lost during birth. We do not harm animals for our work. INCLUDES FREE WET SPECIMEN STILLBORN CHIHUAHUA EYEBALLS FROM THE SAME PUPPY. 
This is a real heart, we do not sell replicas.