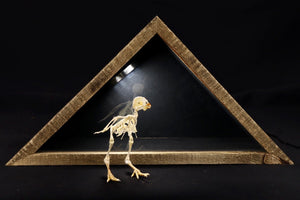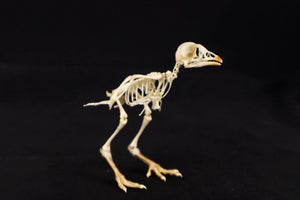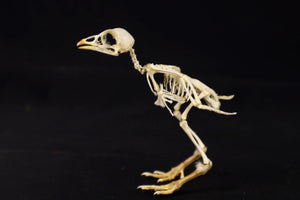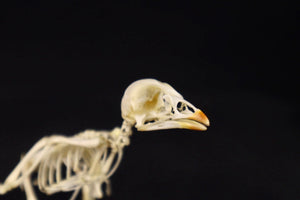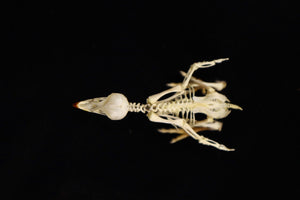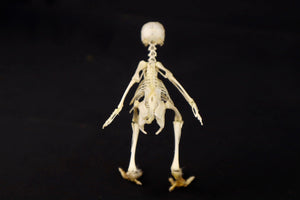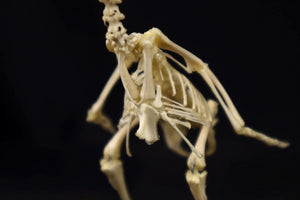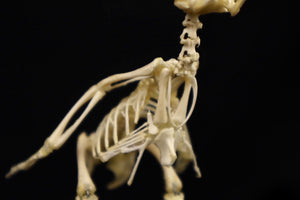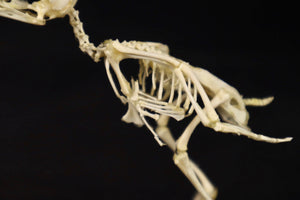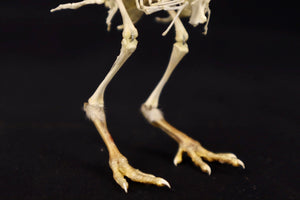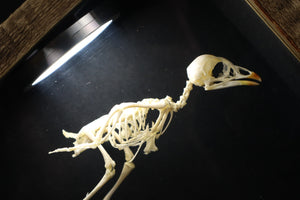 Sub-Adult Chicken Articulation in Glass Display Case
Articulated Sub-Adult Chicken Skeleton in Glass Display case for sale! This listing is for the Articulated Sub-Adult Chicken Skeleton in the LED lit Glass Display case pictured! This baby Chicken has been processed and articulated in our studio from start to finish! They have been traditionally articulated, wired and glued, and are completely free standing!!  The Chick Skeleton measures 4.25" tall and 4" wide. For this piece we decided to alter a glass triangular display box and set a long lasting LED light inside to illuminate the skeleton! The LED light is attached via a Velcro strip and the back of the case has been drilled for wiring. The LED light has an 8ft long chord and an on/off switch for easy display! The display case measures 15" wide and 8" tall. This piece will take 1-5 days to ship due to the fragility and special packing requirements. 
This is a real Chick Skeleton cleaned and articulated by us in our shop. We do not sell replicas.  
If you are interested in a payment plan feel free to send us an email or send us a DM on instagram @freyjas.forest