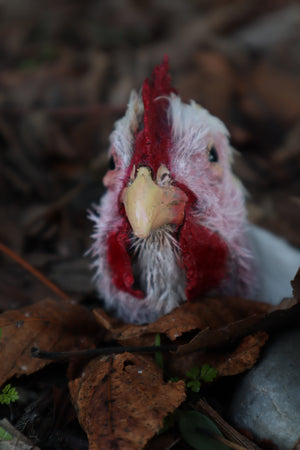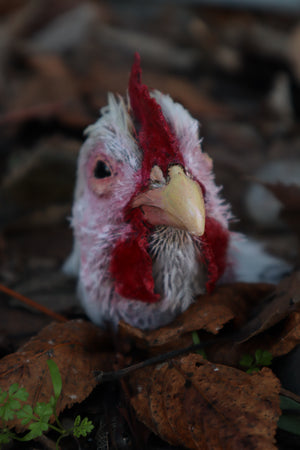 Taxidermy Chicken Head
Taxidermy Chicken Head For Sale! You will receive the Taxidermy Chicken Head pictured! This is a custom made taxidermy Chicken head which was processed and mounted by us from start to finish in our studio. This is traditional taxidermy which means it is mounted over the real Skull and the a handmade form. The chicken head is free standing ready for a shelf or cabinet! The mount measures 3.5" tall by 4'' wide. If you have a question or would like to see photos of specific details please send us a message! Please Refer to Photos!
This is a real Taxidermy Chicken, we do not sell replicas.