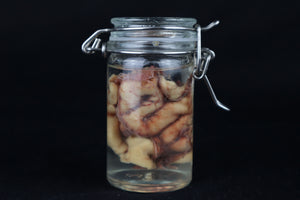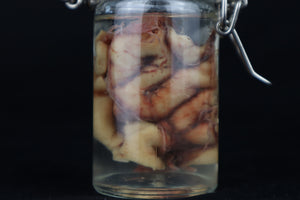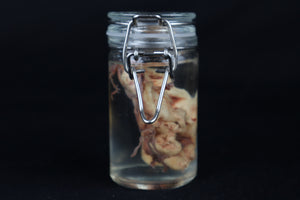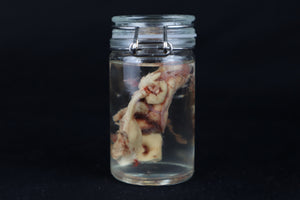 Wet Specimen Bison Brains
Wet Specimen Bison Brains for sale! You will receive the wet preserved Bison Brains in a jar pictured. These brains have been processed in our studio from start to finish and come from the Bison who we have been processing and sharing on our Behind the Scenes page on Instagram! The Brains have been fixed in formaldehyde and are stored in 70% isopropyl Alcohol. The brains will include the jar pictured! 

Please note, even though these brains have been transitioned and resting in isopropyl there is a chance they may or may not discolor over time, if they do this is normal and will not effect the quality of the specimen.

The specimen will be shipped to you WITHOUT liquid, and the specimen will be vacuum sealed for extra protection! Upon receiving the specimen you will have to remove it from the vacuum seal, place it in the jar, and fill with at least 70% isopropyl. If you have any questions feel free to message us! Free gifts with every purchase no minimum, no limit!