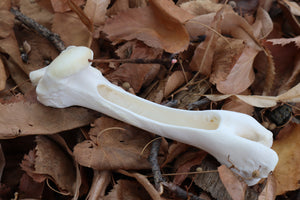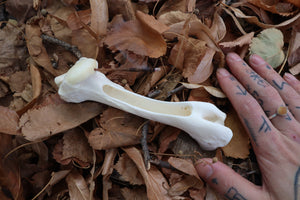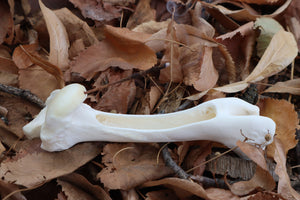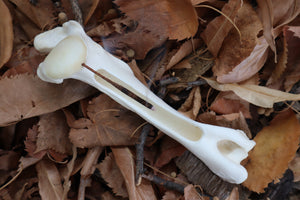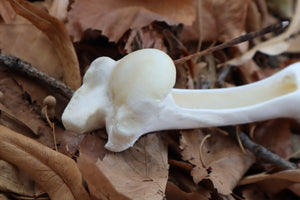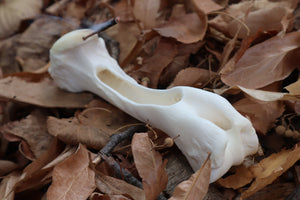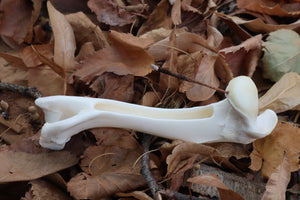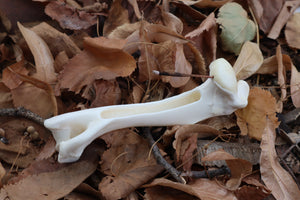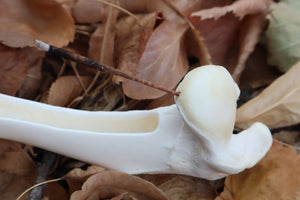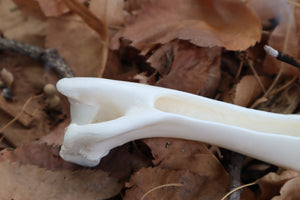 Whitetail Deer Bone Incense Burner
Whitetail Deer Bone Incense Burner for sale! This listing is for the real hand carved Deer Bone Incense Burner pictured! This incense burner has been hand carved out of a single Dear Humerus bone in our studio from start to finish. 
This Whitetail Deer Humerus bone was nature cleaned prior to being further processed in our studio and was found in the forest and donated to us by a lovely client and friend. The incense holder measures 6.75" Long.
This is a real Deer Bone , we do not sell replicas.