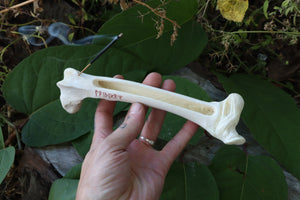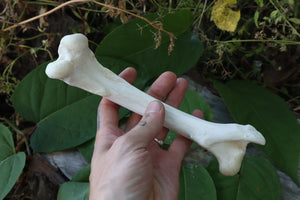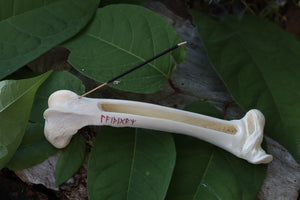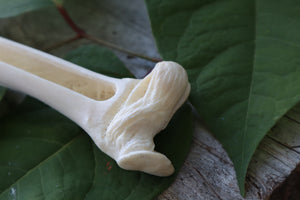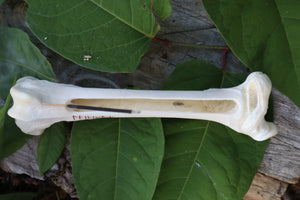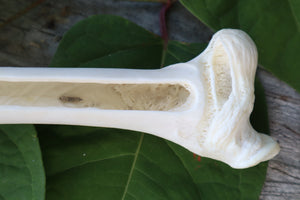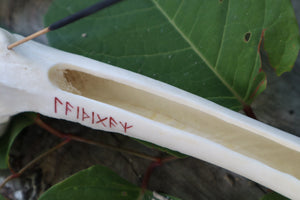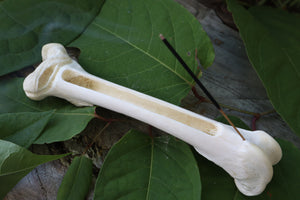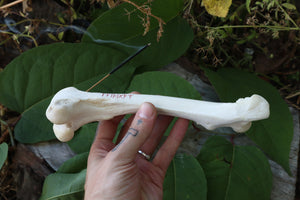 Whitetail Deer Femur Incense Burner
Whitetail Deer Femur Incense Burner for sale! This listing is for the real handmade Whitetail Deer Femur Incense Burner pictured!
Finished and stained under the hour of Saturn and ritually suffumigated with a sacred Saturnian Herb and resin mixture of our own creation. This necromantic offering features a hand carved Whitetail Deer Femur with a hooded figure looming over one edge and the runes that spell Laithigaz on the other. Translating to "Traveler" this runic inscription allows one to travel in all directions, amongst any of the realms. Thank you @opheiliatree and @ljossal for information and knowledge about this runic inscription. This femur was found naturally cleaned and further processed in our studio! The inscription has been dyed with a homemade natural mixture containing wolf blood, rubia tinctorum, and other natural ingredients.
This is a real femur, we do not sell replicas.