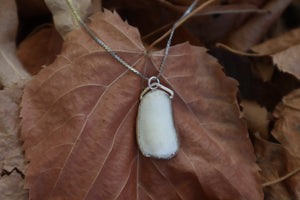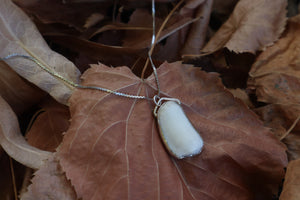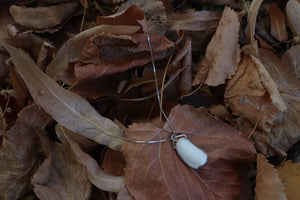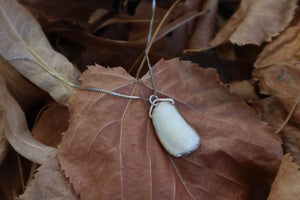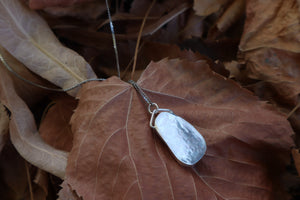 Wolf Patella Necklace
Wolf Patella Necklace for sale! You will receive the handmade Wolf Patella Necklace pictured! This necklace features a real Northern Rocky Mountain Timber Wolf Patella (knee cap bone) from a Wolf that has been processed in our studio from start to finish! The bone was then bezel set into a handmade .925 Sterling Silver backing which hangs on a 16'' Sterling Silver chain. The Patella pendant measures approximately 1'' long. Please refer to photos. If you have any questions please send us a message. 
This is a real Wolf Patella, we do not sell replicas. 
 
Please note, this bone has been sourced from a Northern Rocky Mountain Timber Wolf, the Northern Rocky Mountain Timber Wolf is a subspecies of the Gray Wolf located in the Northern Rocky Mountain range. This is not an ESA-listed sub-species and is legal to sell and posses. Idaho Fish and Game Mortality Report available on request. 
Please know your state laws when purchasing Wolf parts.